About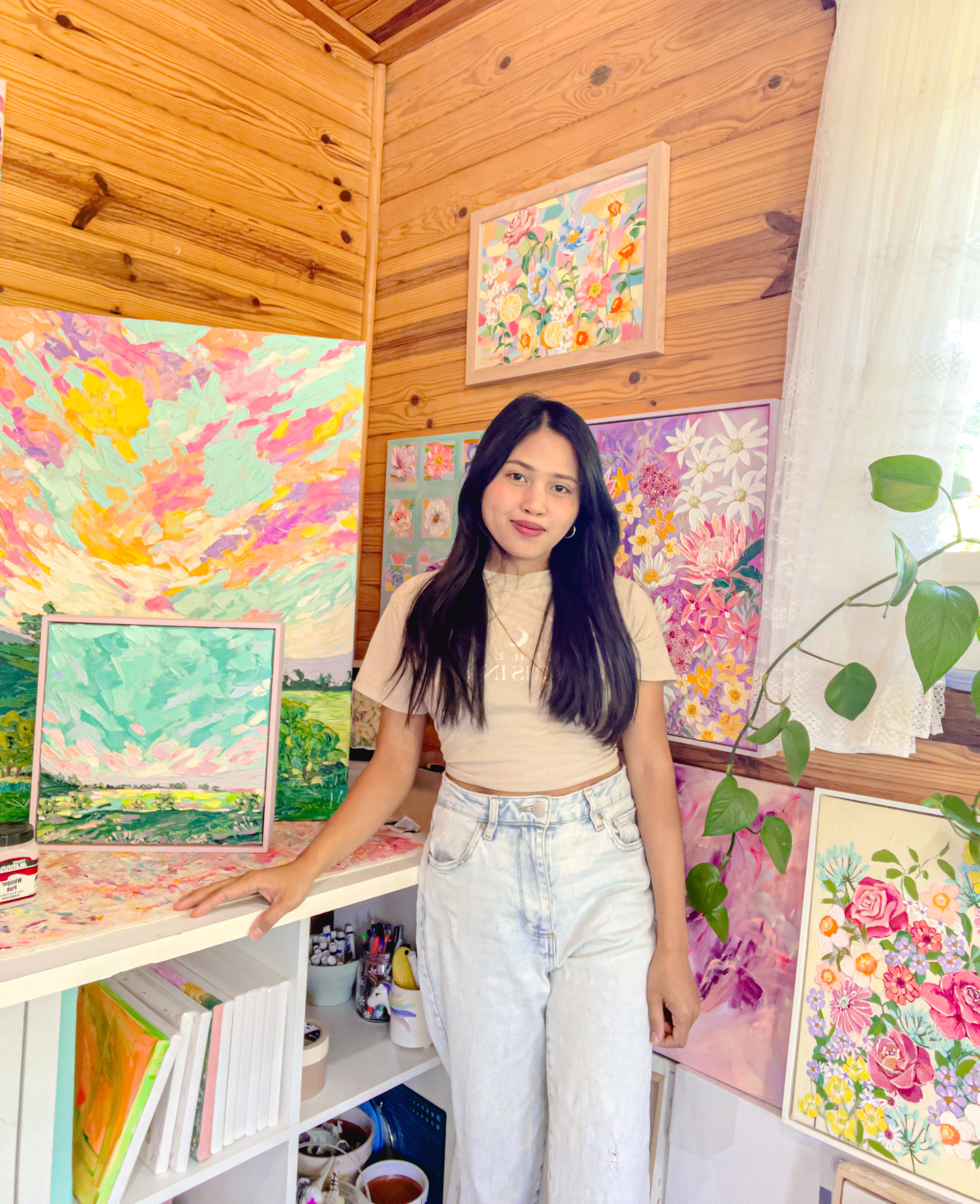 ABOUT THE ARTIST
Reaper Buena (Angie)
Welcome to my creative world. 
Hi my name is Reaper Buena but call me "Angie"  in short. I am a stay-at-home mum of two and a self-taught artist living in a small town of Glen Creek Victoria Australia.  
Painting is a passion of mine, started at a very young age and I've honed my skills over the years while juggling the challenges of motherhood. It's not always easy to find time, but creating art fuels my soul and brings me joy. 
Inspired by the beauty of life, colour, and nature, my works are a reflection of the magnificent world around us. From delicate flowers to appealing colour schemes, I feel an unstoppable urge to bring them to life through art. I paint with a  passion for different styles as exploration is my muse. 
I find joy in trying out different artistic mediums and techniques. This allows me to breathe life into my work, resulting in truly unique and one-of-a-kind artworks. Each piece is filled with bright colours and textures that will make any space in your home truly captivating.
My creative idea is fueled by a deep desire to bring joy into people's lives. Through my work, I seek to create pieces that are full of life and I want my art to be like a burst of sunshine on a cloudy day—a reminder that there is beauty all around us.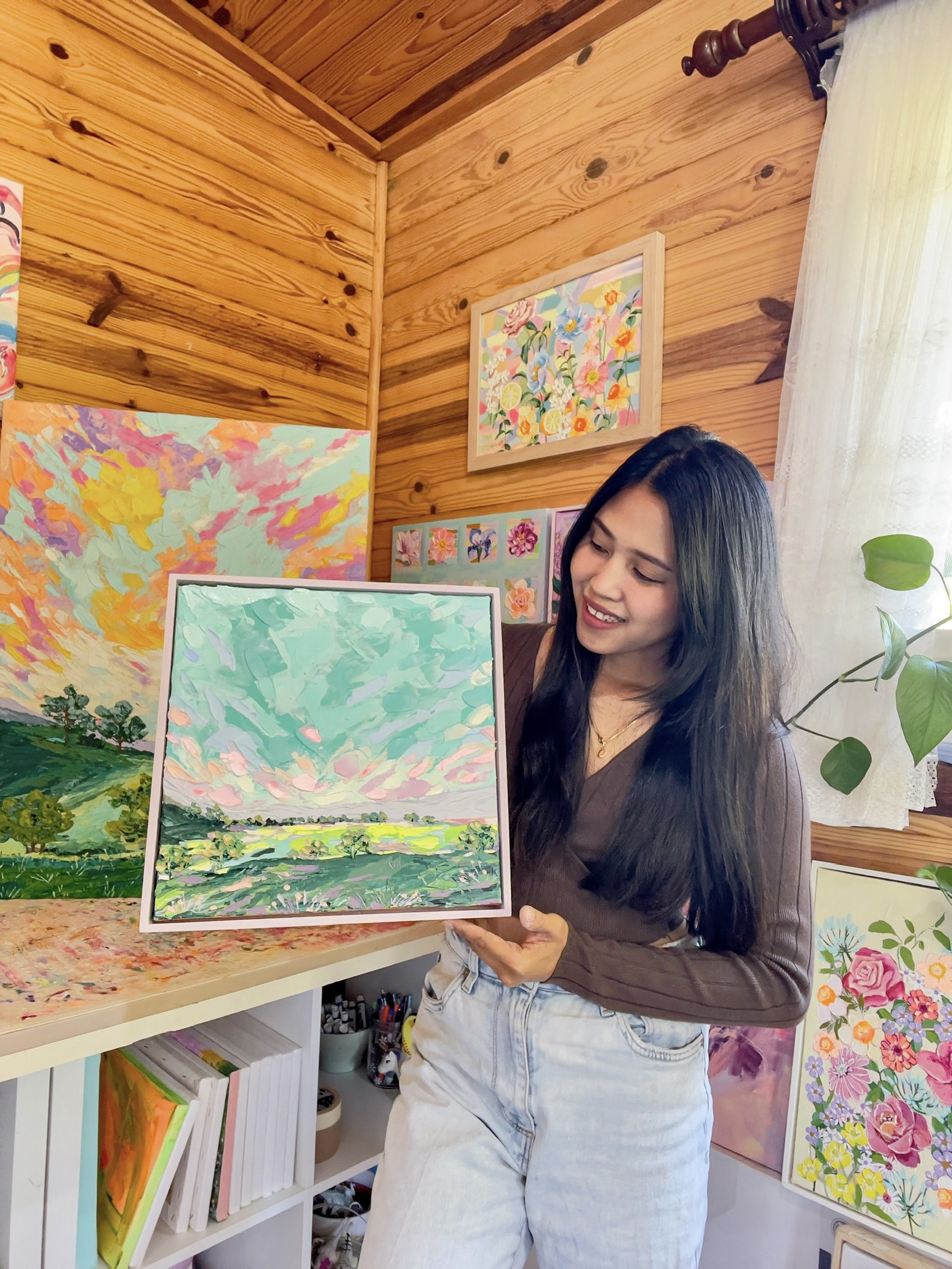 Art Prizes
2023 - ST. BERNARD ART SHOW FINALIST 
2023 - "Foot Square" Art Finalist (Aspire Gallery)
Exhibitions
2023 - Group Exhibition " Little Feature" ( Aspire Gallery)
Stockist
Aspire Gallery